Wondering what the PICSA team have been doing in the past few months? Here is the answer.
The PICSA team have been busy over the summer period with a mixture of trainings and evaluations across three continents. In this post, we provide you with an update of what has been going on, as well as what the results have been.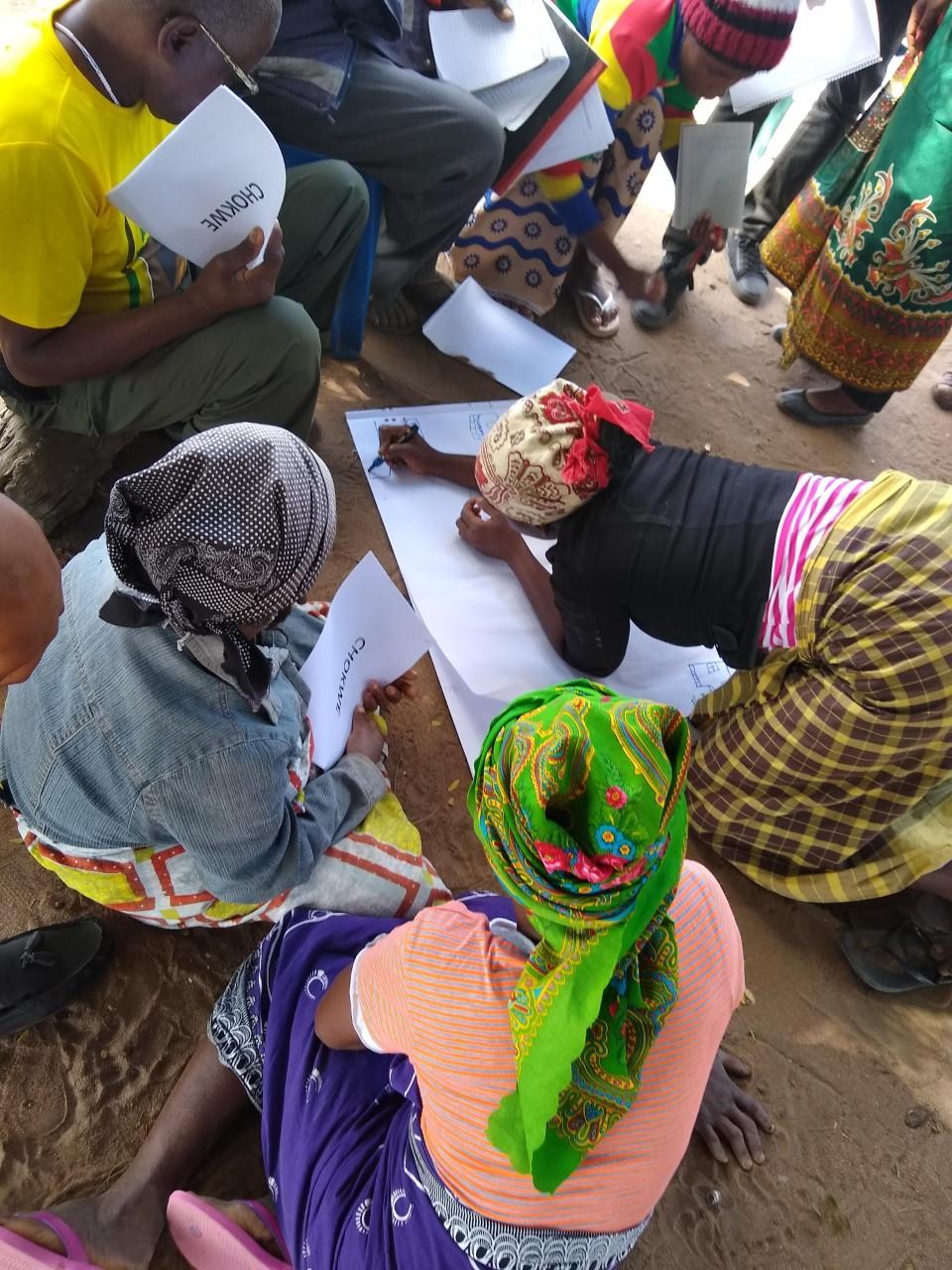 PICSA trainings around the world
Farmers have now been trained using the PICSA approach in more than 20 countries around the world. In August 2019, we added one more to that list as Graham Clarkson and Francis Torgbor trained agricultural field staff in Mozambique as part of a new project with World Food Programme (WFP). The trained field staff will then train farmers using the PICSA approach. Dr Clarkson commented that:
"the work in Mozambique offers an exciting opportunity to continue our work with WFP and to adapt PICSA to a new environment."
In addition to training in new places, we have also been continuing to use PICSA with farmers in Malawi and Tanzania. In Malawi, farmers in 14 districts nationwide have now received PICSA training through the M-CLIMES project with the United Nations Development Project (UNDP) and Integrated Risk Management and Global Framework for Climate Services projects with WFP. This follows on from the success of training being rolled-out to farmers across the whole of Rwanda earlier this year as part of the Rwanda Climate Services for Agriculture Project, in what has been a very successful year for scaling-out the PICSA approach. To achieve this, a series of trainings were conducted across July, August and September, involving all of the PICSA team, as well as expert trainers from Malawian partners including government departments for extension (DAES) and meteorology (DCCMS), non-governmental organisations (NASFAM), and multilateral organisations (UNDP and WFP).
In Tanzania, Sam Poskitt and John Gathenya led trainings for two districts of predominantly pastoralist communities. Previous rounds of training with these groups faced the challenge that pastoralist communities are highly mobile and often migrate in search of pasture for their cattle. Therefore, on the basis of a scoping study, conducted by Dr. Poskitt earlier this year, the trainings focused on the agricultural activities conducted by women and other less migratory members of pastoralist communities. Dr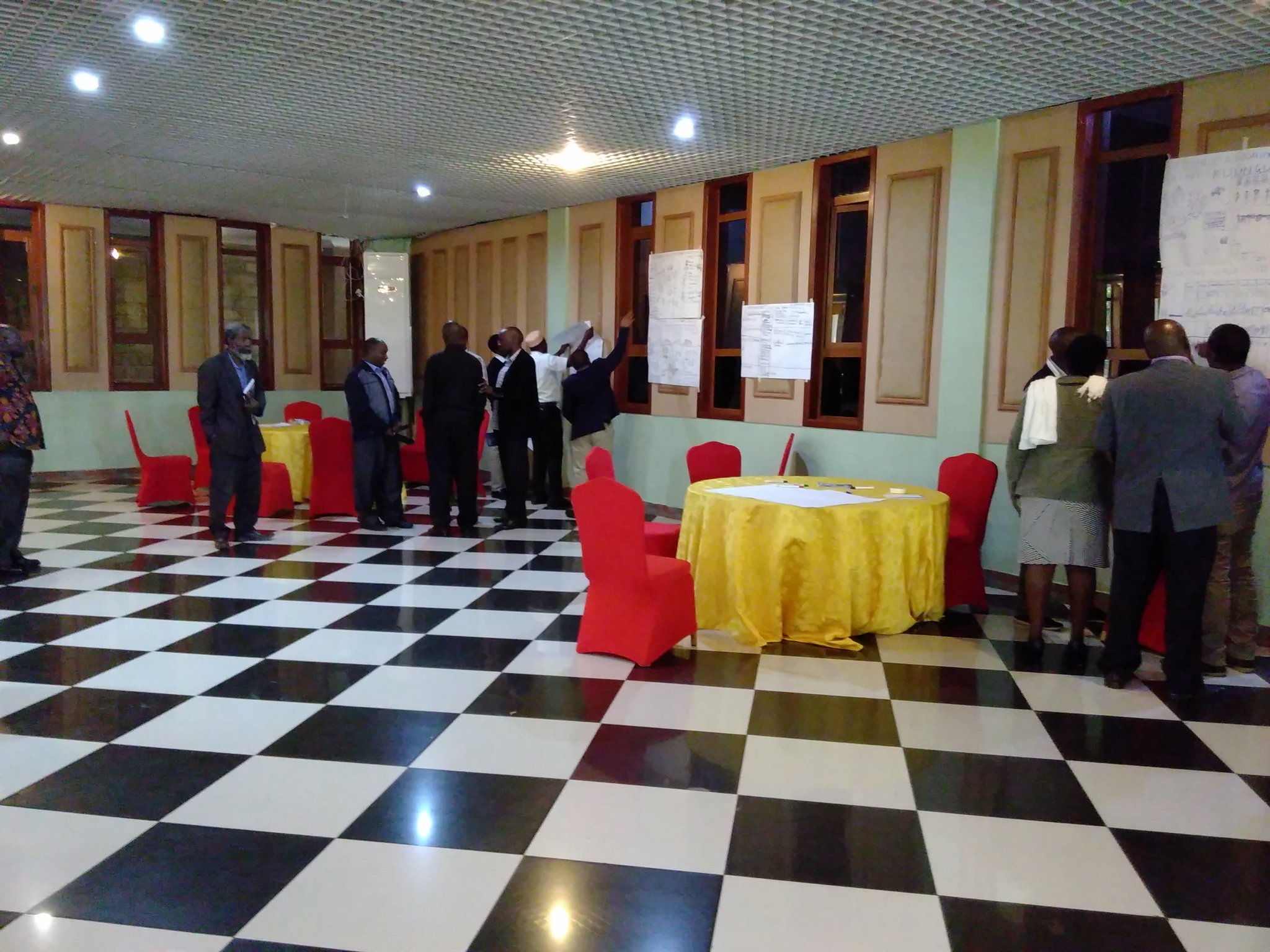 Poskitt said he thought such an approach would enhance the usefulness and reach of PICSA for pastoralist farmers:
"Women have more options than just migrating with the
cattle herds to find pasture. Their less nomadic lifestyle also makes it easier for extension staff to meet them regularly. I therefore expect that women's groups are more likely to find PICSA training useful than others."
Understanding the effects of PICSA and the processes of change involved
In order to understand the effects of PICSA, and to learn and improve the approach, we have been undertaking monitoring and evaluation activities with farmers who were trained in 2018 in Bangladesh, Haiti and Malawi. These evaluations focused on the effects of PICSA training with farmers in 2018 in Bangladesh (with CIMMYT), Haiti (with UF/IFAS Area Programme) and Malawi (with UNDP and WFP). The evaluation methodology in each country began with a quantitative survey, administered to farmers by independent enumerators who were trained by University of Reading staff. The survey focused on i) farmers' experiences of the PICSA training and its effects on them; ii) the changes (if any) that farmers made following the PICSA training; iii) the effects of these changes on their livelihoods. In each country, the survey was conducted over a period of 2-3 weeks, following a pilot as part of the enumerators' training.
The quantitative survey was followed by a qualitative study of individuals and groups of farmers who had received PICSA training. This was conducted by research assistants who we carefully selected and trained. These studies had a similar focus to the quantitative survey, but sought more detail in terms of farmers' experiences of the training and their narratives of change following it. They also included a set of participatory activities, designed to explore these narratives, and their effects, in great detail.
The initial results from the quantitative surveys (the qualitative studies are still ongoing) are very encouraging. In Malawi, under the IRMP project, between 89 and 94% of survey respondents agreed that different aspects of the training were useful, and accordingly 85% of farmers said they had made changes following the training. It was a similar story in Bangladesh, where almost all respondents considered most of the training to be useful in their planning and decision making; and in Haiti, where 92% of female farmers trained on participatory budgets were using the tool in planning their agricultural practices. Overall, 90% of respondents in Bangladesh and 70% in Haiti reported making changes in their crops, livestock and/or livelihood enterprises following PICSA training. For example, one female farmer in Bangladesh had bought a cow after creating a plan for it during the PICSA training, which subsequently brought her an extra TK50,000 when she sold it. In Malawi, 85% thought that the decisions they made because of the training had improved their household's food security, whilst in Bangladesh this figure was 72% and in Haiti 77% of respondents reported that they were more able to cope with climate related risks during the agricultural season.
Looking forward
After a busy summer, it is nice to take stock of the work we have done over the past few months. However, there is little time to relax, as we have lots of data to analyse from the quantitative survey and will shortly have the data from the qualitative studies to add to this. We are now thinking ahead to future trainings, with more training planned in Tanzania in October, as well as workshops for reviewing training with farmers and communicating the seasonal forecasts in Malawi and Mozambique. Alongside this, we are exploring new opportunities to build capacity for PICSA implementation in new places.